One of my buddy's Sporties stayed the night at the Barn last night,
And woke up to a revised front pipe, shaved reflectors, removed the old pipe mount that was still on there (?), and some new lines. He's gonna strip the pipes and paint them black to tie it all together a little, they're shoe cookers for sure!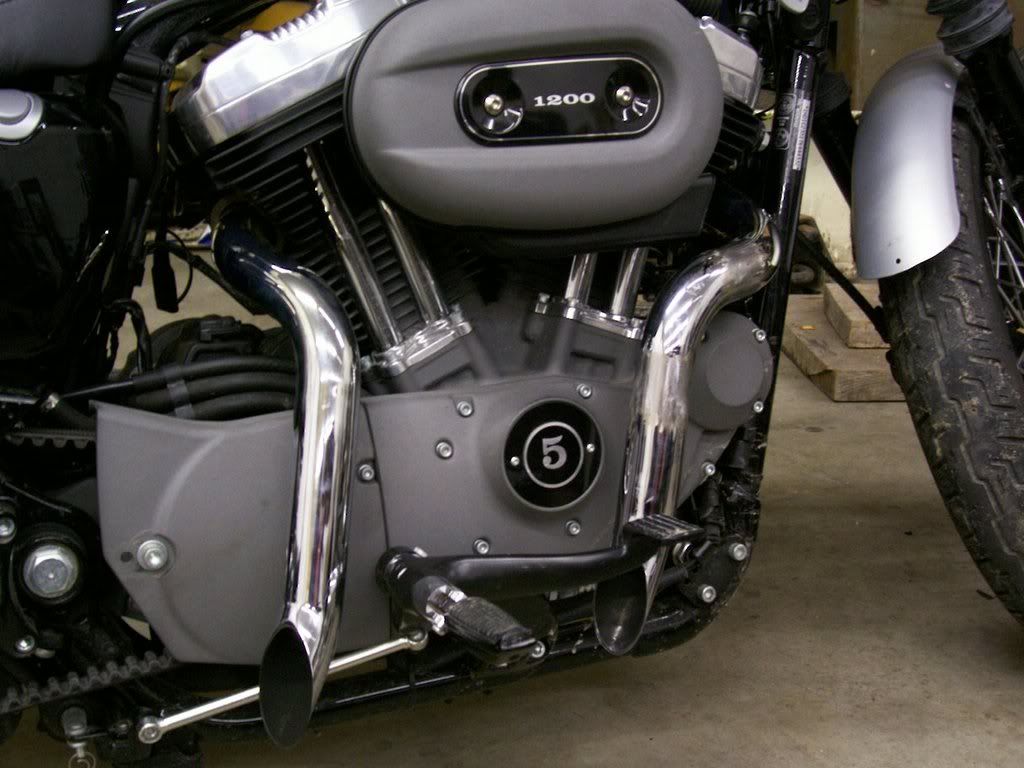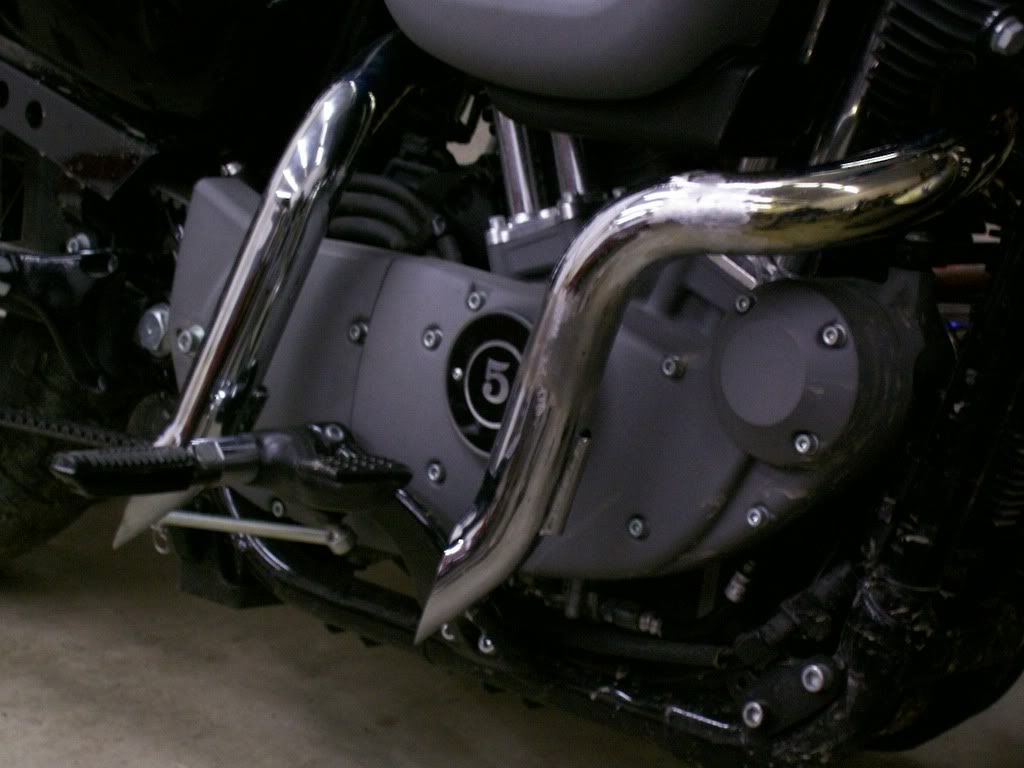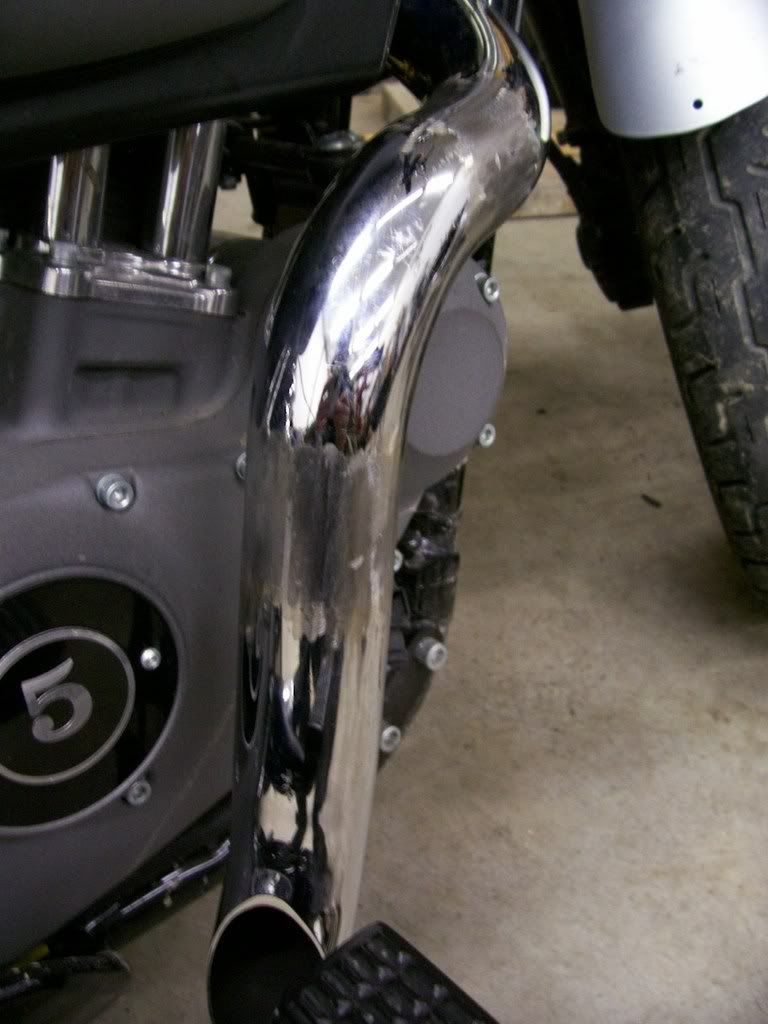 Not Bad for an old Arc welder...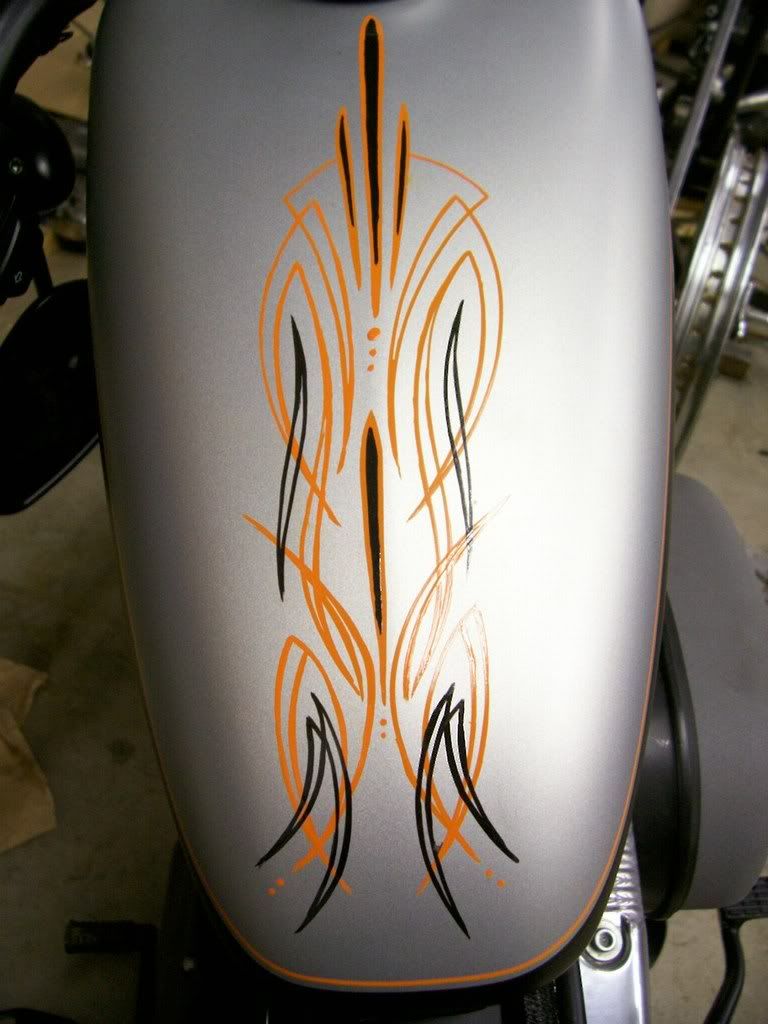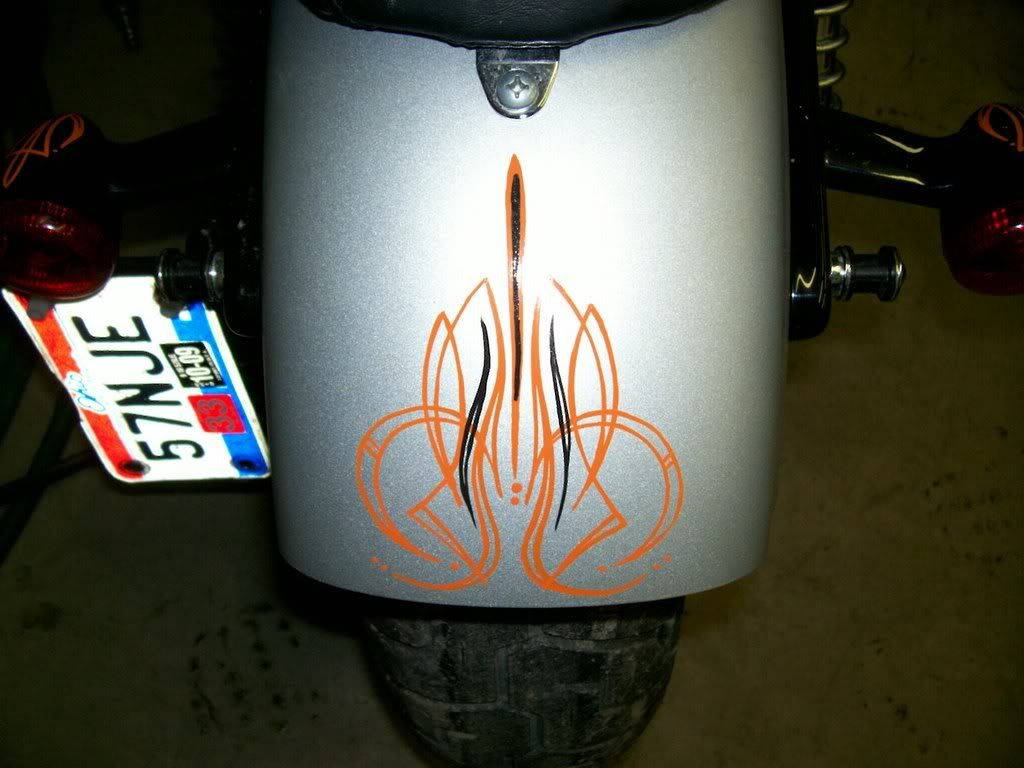 Also striped this tank and fender, Antique White and a little Fire Red, over His burgundy/gold.